About us
Who we are
CMicrotek is a start-up company, formed to develop and bring the µPower Analyzer and µCurrent Probe into the world. Our founder has over 30 years experience in developing and bringing electronics products to market, including over 12 years developing low-power and battery powered products. In the past few years, as a contract engineer he has developed several battery powered products. On each of these projects he ran into the all problems described on the product pages of our website and couldn't find a solution. After completing the last project, he decided to develop the µPower Analyzer to be the solution he couldn't find. Besides addressing an obvious need for electronics engineers, he's also motivated to help make the world a better place, likes being his own boss and working at a start-up satisfies his workaholic night-owl tendencies.
What we believe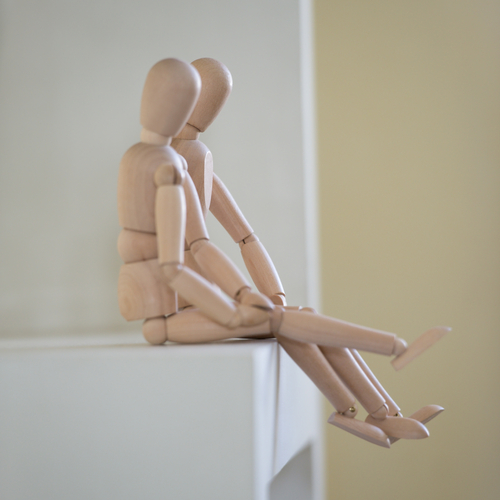 We firmly believe that collaboration makes the world a better place, the more people you have working to solve a problem the better your chances of solving it and big problems are best solved by breaking them down into smaller, manageable problems.

Our goal is simple, to provide engineers with the tools they need to make their product's energy efficiency not just "good enough", but the best it can be. Electricity generation produces about 40% of the air pollution in the US, more than any other single industry. There are over 800 million devices in the US today that are powered by rechargeable batteries. That is a HUGE number and only getting bigger. The 70 billion kilowatt hours of electricity that has to be generated every year to recharge these batteries produces over 73 billion pounds of air pollution. If every engineer would make their product's energy efficiency the best it can be, that would not only help reduce the amount of electricity that must be generated but can also reduce the number of batteries that end up in landfills.

The world of electronics is experiencing a wave of innovation unmatched in any technology in the history of mankind. In addition to electronic components reaching ridiculously low power levels, energy harvesting technology that captures energy from movement, heat or light has already started moving out of the research lab to enable truly wireless self-powered devices. These devices will revolutionize industrial, medical and other products where batteries are too expensive or too impractical. Many of the large scale market trends like wearable electronics, the M2M segment of the Internet of Things and a wave of new medical diagnostic and monitoring devices are being enabled by these changes. Power sources being researched today to power the upcoming generation of pico-amp electronics will place even higher demands on power measuring equipment. We want to provide the tools engineers and researchers use to develop these new products and entirely new technologies.

We believe in being good "corporate citizens" and are committed to manufacturing our products in the US and as close to home as practical. It takes a community of dedicated employees, parts/material suppliers and service providers to make a successful company and we want to share our success within our community.
Where we work
CMicrotek is located in Longmont, Colorado, just 30 minutes from Denver, 20 minutes to Boulder and less than an hour to Rocky Mountain National Park. The Longmont Chamber of Commerces says it best ....

"Longmont is a vibrant and dynamic community of over 85,000 residents located along the Northern Front Range of Colorado. While the Rocky Mountains rise dramatically to the west of the city and its borders, the Great Plains and agricultural fields stretch endlessly to the east of the city. Longmont and the Front Range are known for a mild four season climate, 300 days of sunshine a year, beautiful views and an impressive array of outdoor recreation possibilities.

In 2006, Longmont was given the prestigious All American City Award and recently accredited in Money Magazine's "Top 100 Best Places to Live" in 2008. Quality of life has always been an important goal for Longmont and these recognitions give credence to what the citizens of Longmont already know and enjoy."
µPower AnalyzerTM and µCurrent ProbeTM are trademarks of CMicrotek, LLC
Copyright 2017 CMicrotek, LLC